We All Want Better Management of Our Credit Cards
Credit cards are a great way for you to pay for what you want. However, this benefit comes at a cost especially if you aren't careful. That is why you need to know how to manage your credit card properly in order to avoid the consequences.
Here are several tips you should follow to manage your credit card and get out of debt. 
Accomplish Repayments on Time
After getting the statement for your credit card, immediately check when the payment is going to be due. What you want is to be sure that you pay on time to avoid additional charges or penalties that you will surely incur.
For you to pay on time easier, consider configuring a direct debit for you to pay a fixed amount from the balance. Ensure that these payments are able to cover at least the minimum monthly payment that is due for your credit card.
Maximise Credit Card Repayments as Much as Possible
Paying only the minimum amount required for your card each month will result in you paying more on the interest in the long run. This is especially true if it will take you many years to pay off your debt.
If you're having a hard time paying the minimum monthly repayment, you might want to switch to a card that offers a lower interest rate. This will allow you to pay off more. Also as you make the switch, be sure that you close your old card so you can avoid getting into more debt.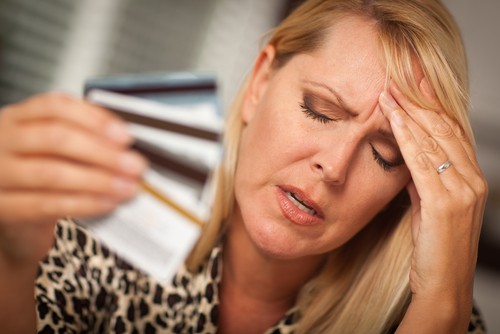 Avoid Using Credit to Make Ends Meet
If there's an emergency or if you find yourself low on money before your salary comes through, taking a cash advance via your credit card won't work well in the end. You might bypass the immediate crisis but you actually experience far more debt.
Consider seeking debt help from an expert financial counsellor. This person should be able to help sort out your debt problems while also reducing your reliance on credit cards.
Use Your Store Cards Wisely
Getting a store card can be tempting especially if you are buying regularly from a certain retailer. You may be able to earn reward points with purchases from these cards or you can even get access to exclusive offers. However, you might want to think twice when signing up for store cards as these often come with fees. You might also find interest rates on them to be higher than others.
Make sure you check the terms and conditions carefully to ensure that any savings you may earn won't go to the fees and any additional charges.
Organise Your Monthly Credit Card Statements
Lastly, you will want to organise your credit card statements to keep everything in check. Make sure you have all of your credit card receipts for each month and then mark them against the charges on your statement. Doing so will help you know that you were charged the right amount for the things that you purchased. This also lets you know that you haven't been charged for anything you didn't get.
 Did you know we have debt consolidation services? it's true, we have helped hundreds of West Australians get better control of their debt with out debt consolidation service.
But even if you choose to not keep your receipts, here are some things to look for in your credit card statements:
Big or unusual charges

Duplicates

Charges from companies you don't recognise

Changes in your direct debit amounts
Always keep on top of your credit card outgoings, consider closing down any unused cards and CHECK your bank statements just in case you missed any of your active credit cards. If you found these tips helpful share our post, if you have credit card problems there is help. 
We help with debt consolidation services and even debt management if you want to talk to someone about contact us by phone or form submission and we will be there to help you.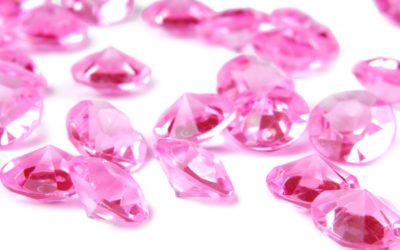 I Want a Special Piece of Jewellery?You don't have to settle for mass produced or production line jewellery. Pieces of beauty, quality and value can be custom designed for a lot less than you may believe. You deserve to have a craftsman created piece of jewellery and...
read more