Installing a quality Riverina pool will enhance the value of your home and ensure that you have many years of enjoyment and pleasure.
Riverina pools can integrate one of their stunning swimming pools into your back yard, front yard or beside your house. Upgrade to the Riverina lifestyle today.
www.loans123.com.au can help finance your pool with several loan options.
Payments can be spread out up to 7 seven years on an unsecured basis in most cases, depending on your credit history.
With a quality Riverina Fibreglass Pool, you will be swimming in style and utilising the latest designs and colour choices.
Riverina Pools are members of SPASA WA. Swimming Pool and Spa Association.
SPASA is the national body for the spa and pool industry and is dedicated to maintaining and improving the standards of the swimming pool and spa industry to better protect consumers and improve the industry in general.
Have Your Pool Installed by Professionals
All pool installations are made by highly experienced professionals according to Australian and Riverina's exacting standards.
Riverina pools staff are committed to ensuring that you are welcomed into their display areas with genuine warmth and a desire to help you choose the right pool for you.
Riverina believe that a Riverina Pool is a valuable investment and enhancement to your property and your lifestyle.
Riverina has been manufacturing superior quality fibreglass swimming pools in Western Australia for more than a decade.
Manufactured in Western Australia
Riverina fiberglass swimming pools are manufactured in Perth, Western Australia, and are sold with a lifetime structural warranty.
Riverina Pools use and install quality heavy duty water pumps.
Our goal, commitment and passion is to achieve "another happy customer" it is our priority and a measure of our success.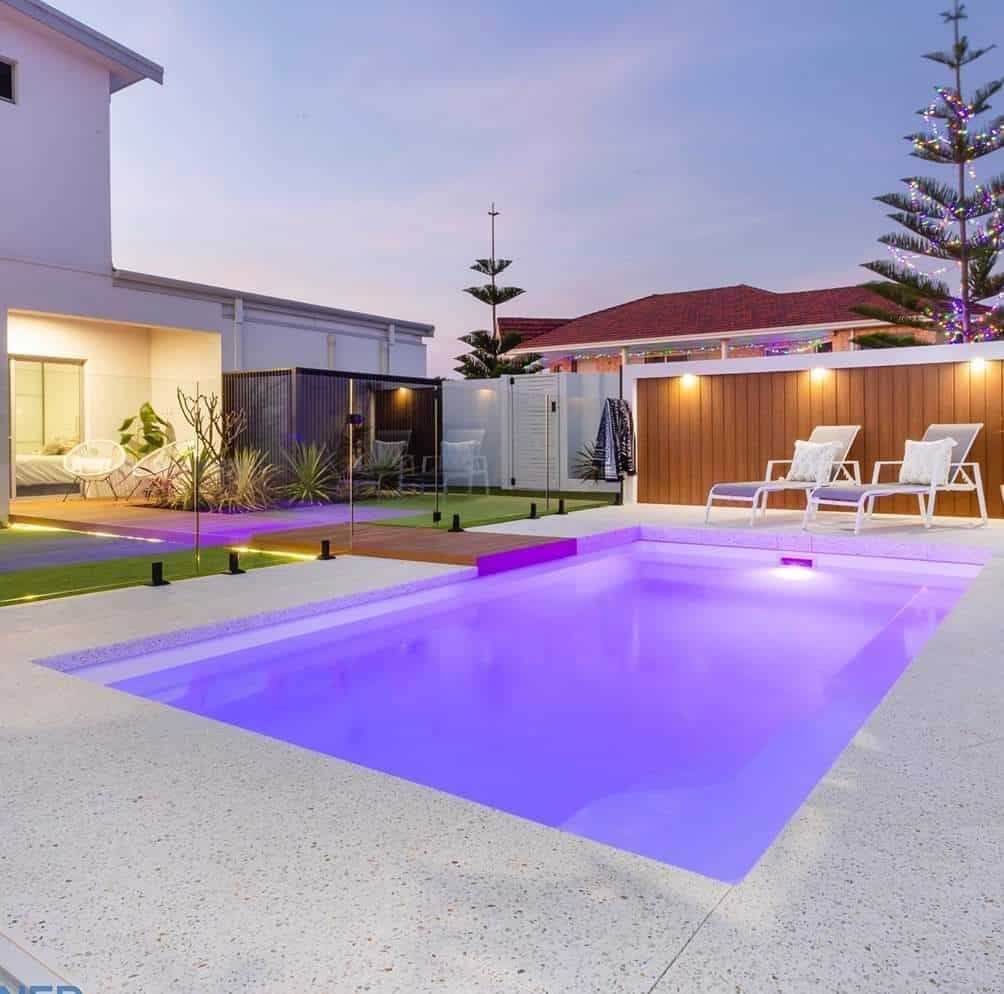 The Piesse family has a made a commitment to manufacture the best fiberglass swimming pools in Australia.
Over 40 years of designing and building custom fibreglass boats to exacting standards has provided an excellent foundation for innovative design and class leading build quality.
Riverina's fiberglass pools meet and often exceed Australian engineering standards.
With Riverina you get quality and style.
Riverina Pools focus is on manufacturing quality and stylish fiberglass pools that enhance your property and lifestyle.
Riverina utilise the latest designs and colours. You can customise your swimming pool with a large range of textures, finishes and accessories.
Riverina's enthusiastic team will work with you to ensure that you have a swimming pool you and/or your family will enjoy for years to come.
Riverina's success can be measured by the number of happy customers they have, the repeat business and the number of referrals from satisfied customers.
Riverina build and supply a full range of technologically advanced swimming pools that range in size from small to large and include lap pools to suit your block and your fitness needs.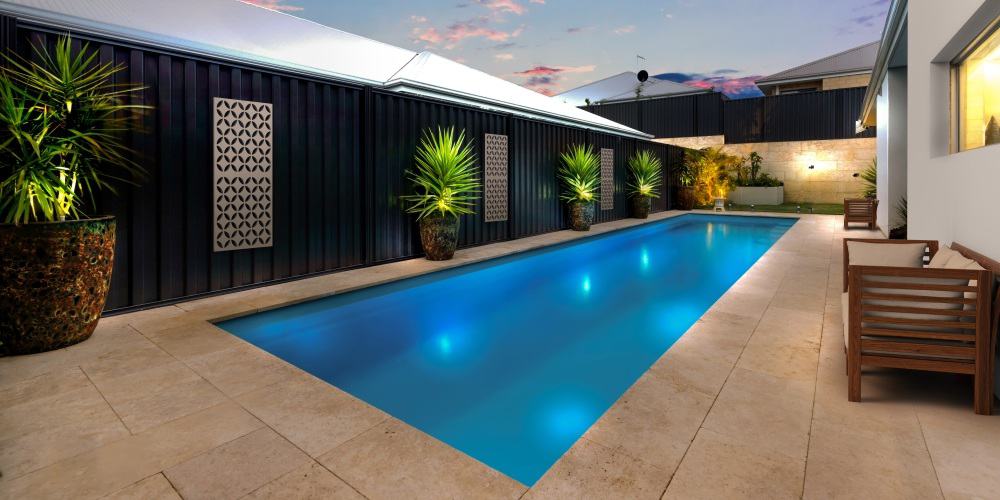 When you choose a Riverina Pool you will be swimming in "quality & style."
Riverina let you choose from with the latest pool designs.
You can choose from a classic or modern range of fibreglass pools with a large range of colours.
You can choose from non-slip smooth, glossy, sparkling fibreglass finishes.
With Riverina Pools, you can choose to enhance your landscaping effects with a great range of pavers, borders and fencing that enable you to create your own environment.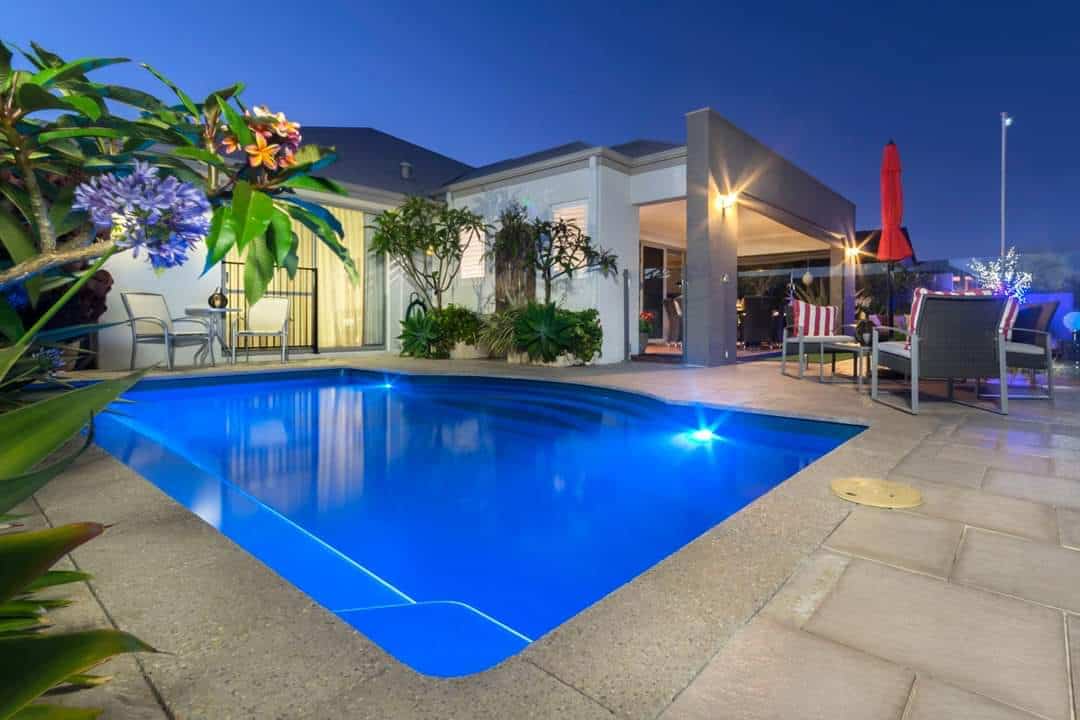 Riverina Handle the Whole Installation
That's right, from shire/council approval, installing your pool, pumps & filters and providing electrical services.
Riverina will instruct you, using the most up to date techniques, how you can get the best use out of your pool. You will be able to maintain your pool with confidence and use it safely.
Riverina can coordinate your paving, fencing, water features & landscaping, so that you get a complete leisure environment.
(additional items at your cost)
Riverina work with some of the best landscapers and fencing contractors and can handle it all for you.
Riverina give you a Lifetime Structural Warranty on your pool.
Your pool is built with Superior Marine Strength Fibreglass Technology.
Riverina Manufacture their pools to meet and exceed Australian Standards 1838:1994, Lic 7237
Your Skimmer Box is made to Australian Standards – AS2818 with a 4.3 litre leaf basket
You get a Completion Guarantee Assurance – Riverina is a Member of the Swimming Pool & Spa Association.
Riverina will get Water Board and Shire Application and approvals (council bonds will be an additional charge).
Only Quality Heavy Duty Pumps are installed.
You get a Quality Hi-Flow Cartridge Filter or Sand Filter.
Quality Heavy Duty Saltwater Chlorinator with Self-Cleaning Cell.
LED Light.
Pool Accessories (vacuum head, telescopic handle, hose, broom, leaf rake, test kit).
Initial water treatment, pool clean, equipment demonstration and pool care manual.
Site clean-up.
10 Year Surface Warranty (some conditions apply)
50 mm Suction Pipe from Skimmer Box to Pump.
125mm wide confidence ledge with textured pattern for extra foot grip (on certain models)
Statutory fees & charges
Tip Fees – Clean fill sand only
Temporary Fencing for 3 months
Electrical connection to 40 linear meters with a double power point and circuit breaker
Bobcat and excavation with the removal of sand to a 10km radius
Delivery and installation within a 70km radius of the CBD inclusive of the Mandurah Region
30m Maximum crane reach allowance 
Engineered, Designed and Constructed Edge beams. This eliminates the need for Concrete Bond Beams
Pencil Compaction 
Pool Blanket (Standard)