Debt Consolidation Loans For Bad Credit
Take control of your finances
Bad Credit & Debt Management Solutions
A debt consolidation loan is combining a number of different finance debts into one simplified loan that you can focus repayments on instead of dividing the repayments among multiple loans. This is can be a method of paying off credit cards, store cards, and personal loans.
If you're having a hard time juggling all of the payments you need to settle each month, perhaps you should consider getting help from a debt consolidation loan.
There are two types of debt consolidation loans:
Secured:

 

Where the amount borrowed is secured against an asset such as your home. These are sometimes referred to as homeowner loans. You could be offered one if you owe a large amount of money or have poor credit history.
Unsecured:

 

Where the debt isn't secured against any other assets. You could consolidate up to $25,000 using an unsecured personal loan.
Consolidation loans often have a higher interest rate than those linked with your original debts and it's important to be aware that if you have a history of defaulting on repayments you will face high interest charges on any consolidation loan.
At Loans 123, we offer debt consolidation loans where you can combine multiple bills and other debt into one loan repayment.
When you consolidate you can expect:
Our brokers ask the right questions
Financial guide to control your debt
Quick and easy application process with no strings attached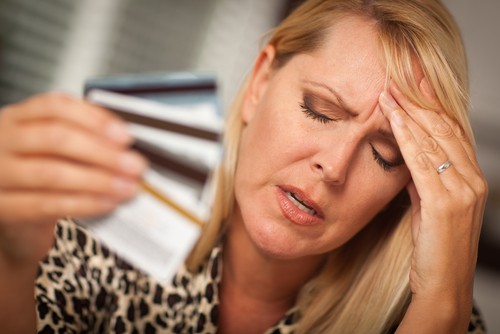 How Does A Debt Consolidation Loan Work?
In its simplest form, debt is money that is owed by one person or company to another. However, things can get complicated quite fast from there. Two types of debt exist today: secured and unsecured debt.
A secured debt means that a borrower has pledged to have an asset as collateral as security for the loan. Mortgages and auto loans are some common examples of a secured debt. Failing to repay the debt based on the agreement will give the lender the right to seize the asset. This can turn out to be a repossession of a vehicle or the foreclosure of a house.
On the other hand, an unsecured debt means that it is a loan that is not backed by any asset. One common example of this is debt that is acquired through credit cards. However, this does not mean that there are no consequences if you fail to pay up.
The issuer of a credit card, for example, is going to pass on your delinquent debt to a debt collector, who will then do the follow up for the payment. Failing to pay the debt collector may end up in a lawsuit which could lead to wage garnishment. There are also some aggressive creditors that may sue people directly, without the need for a collection agency.

Free Services
Ask your broker about all the free services we offer such as a free car finder.

Specialist Team
We have a dedicated team of specialists for your assistance.
We've built a secure and personalised experience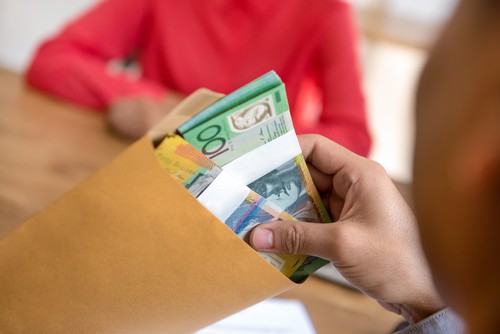 Get Help Today Apply Online
You shouldn't need to feel overwhelmed or overstretched by your financial commitments. We can help you regain control and consolidate a lot of excess accounts into one easy to manage loan. Simplified repayments made easy.
Call us on 1800 100 100 or apply online and we'll help you discuss the right insurance solution or loan for you.
With affordable payment terms and our streamlined application, getting a loan with Loans 123 is as easy as one two three.
**It is important that you consider the Product Disclosure Document from the product Issuer for all insurance to ensure the policy is right for you**
Frequently Asked Questions
Do debt consolidation plans hurt your credit score?
If you sign up to one of our debt consolidation plans you won't have to worry about this being pinned on you as a negative. FICO does not take into account this when calculating scores.
They've determined that consumers shouldn't be penalised for trying to repay their debts with the help of a debt management plan.
But if you continue to use large amounts of credit after clearing your debts or miss payments to the loan, your score can be brought back down again
If in doubt contact our office and speak to one of our helpful staff about the best way forward.
How do I get a debt consolidation loan?
You are on a page right now with experienced finance professionals that can help you get control of your debt. We are a little biased as we do this every day with our customers.
You should look around for a finance broker who understands debt management processes and consolidation loans. 
We would look at your overall owed debt amount and your credit score and determine if you are a good match or a risk for our services.
If you have bad debt and a lot of outstanding loans you may want to gather a few options as we may not be able to help you.
How long does debt management sty on your credit report?
Debt management is not a loan it is a service to help you get back in control of your finances. If you are on a debt management plan this is more tailored to helping you work with creditors to lower fees and reduce your monthly repayments.
What are the benefits of a debt consolidation loan?
Taking out a consolidation loan to cover your existing debts can save you money in the long run. The second benefit is the simplicity of paying one loan and having one interest % to calculate.
Paying several loans each week/month is messy and each one has its own fees and interest charges so you will be cutting these out and rolling everything into one repayment amount.
Do debt management programs work?
When managed correctly and with a commitment from all parties to make it work the answer is yes. The most common breakdown comes from the applicant not sticking to the agreed plan.
We don't want you to fail.  Debt management plans are designed to help the applicant get in control of their finances and finalise all bad debt to a point where they are in control.
Can I get a loan if I am on a debt management plan?
The answer is speak to our brokers here for advice about your individual situation. We don't want to discourage you but let us help advise you on what would be the best approach if you are on a debt management plan.
Solve Your Debt With Loans 123
We have such a large range of car loans available us so we have the luxury of making sure you get the loan that perfectly suits or situation, how much you want to borrow, or what type of vehicle you want. Start crafting your loan online today, no appointments needed.
We use competitive interest rates for your user or new car loan to make your loans better.
All applications are subject to credit approval criteria. Fees, charges, terms and conditions apply.