10 Most Popular Cars in Australia
By the end of 2018 and carrying on into 2019, the top selling vehicles in Australia were utes.
Toyota remains top of the best selling list as the country's biggest selling brand. Toyota has held this spot for 15th years straight.
The ute and SUV trend is continuing into 2019 with Toyota Hilux, Ford Ranger and Mitsubishi Triton leading the way into 2019.
Look to Mazda 3 moving up the Rankings for 2019.
Finance continues to play an important role in the car sales market. A new player in this space is www.loans123.com.au  based in Perth Western Australia, who offer very competitive interest rates in the new and used car market and focus on what their customers want. 
The top selling cars in Australia for 2018:
 1. The Toyota Hilux
For the third year running the Toyota Hilux is the top-selling vehicle in Australia.
Toyota Hilux has a hard-earned reputation as one of Australia's toughest and most reliable vehicles.
The Hilux combines comfortable but extremely rugged suspension with a 2.8L engine that never feels like it will let you down, no matter what you throw at it or where you take it.
Combine the above points with a 5 Star ANCAP safety rating and an easy-to-use touchscreen entertainment system and you see how and why the Hilux has become Australia's number one selling car.
"Oh, What a Feeling" to be number one.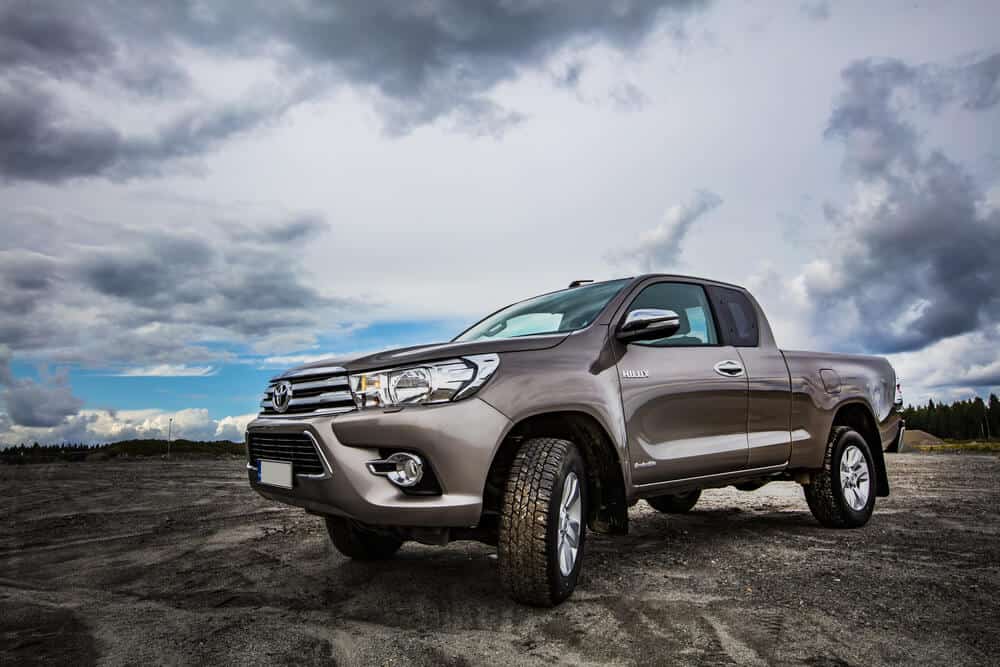 2. The Ford Ranger
Ford has produced a high-quality dual cab ute that is the second most popular selling vehicle in Australia.
Australian car buyers' preferences are obviously focused on this segment of the market.
The Ford ranger manages to combine good looks and styling, with a great driving experience.
Rangers popularity has been enhanced with an impressive 2.0-litre twin-turbo diesel engine having been added to the range.
Safety is one of Rangers strengths. A five-star ANCAP safety rating and features that include adaptive cruise control, lane departure warning, and lane-keep assist.
Ford Ranger has a well-designed cabin layout and features a great infotainment system.
A tough looking exterior and great interior, Ford shows that Ranger has the goods.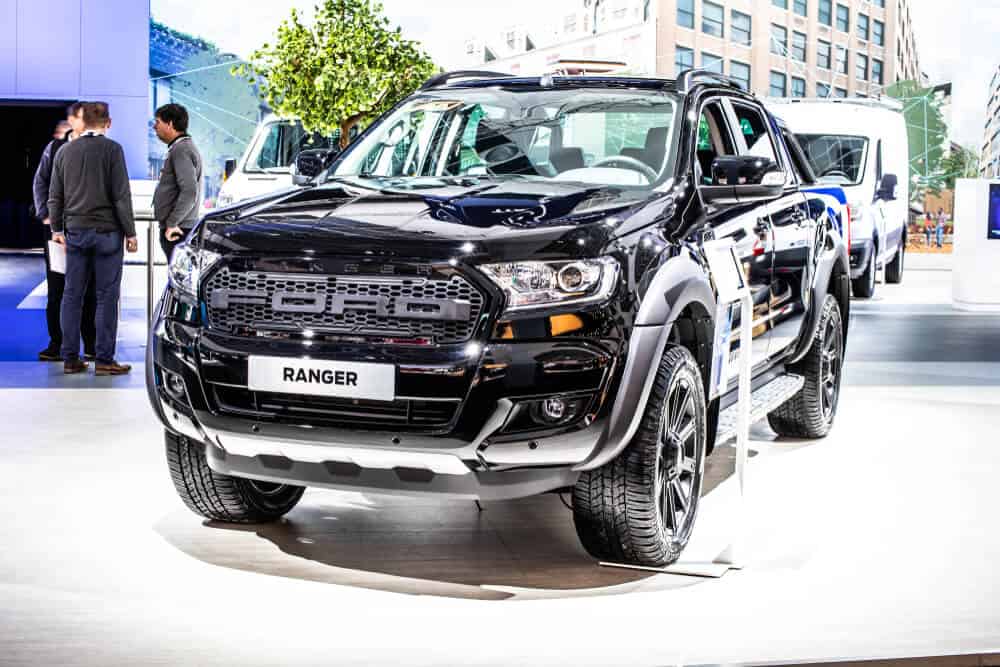 3. The Toyota Corolla
Formerly Australia's most popular car, the Toyota Corolla has been overtaken by the Toyota Hilux and Ford Ranger.
The Corolla remains a very popular and reliable favourite especially in the small car segment of the market.
 The Corolla is a great practical car with a proven track record that includes safety, reliability and very frugal fuel economy. 
The Toyota Corolla has several affordable entry points, is cheap easy to maintain, is very stylish, offers plenty of legroom and interior space. 
The Corolla comes with a great five-star ANCAP safety rating and has features including pedestrian detection, touch-screen display, adaptive cruise control and automatic braking technology.
The leading small car in the car.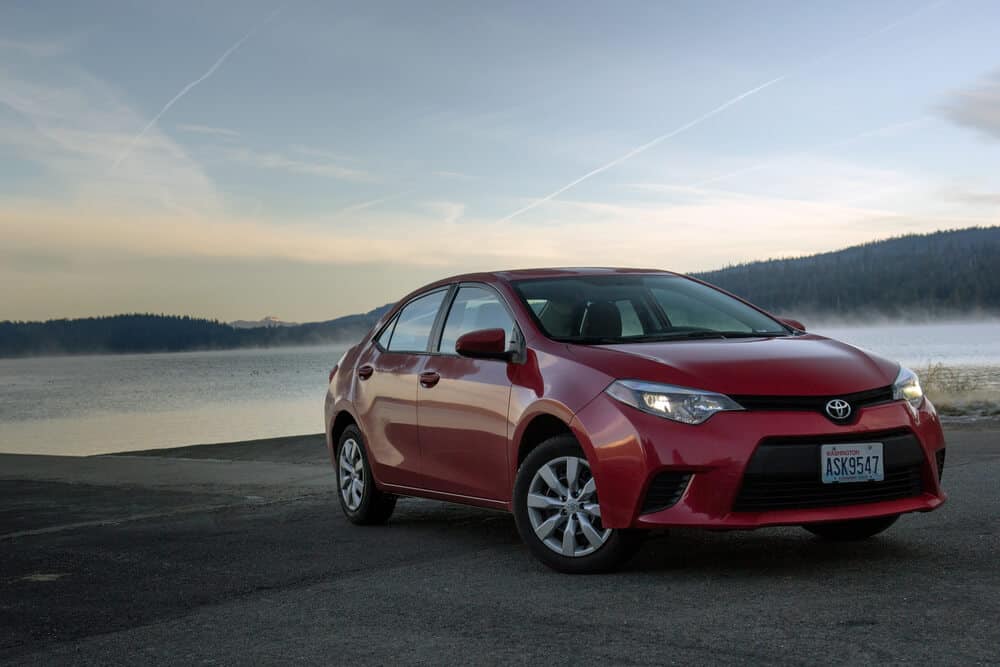 4. The Mitsubishi Triton
The Mitsubishi Triton has made huge improvements to become the number four most popular vehicle in Australia.
 A workhorse in every sense, the Mitsubishi Triton has moved beyond the tradie work horse image that has helped Australians get the hard jobs done for years.
 Triton has become more refined, a quiet ride combined with a powerful, hard-working engine. Easily as at home picking the kids up from school or on a construction site.
 Back seats that offer plenty of leg room, making the Triton an ideal option for taller workers or after school baggage.
The Triton also excels in terms of safety, coming equipped with active stability and traction control, and a five-star ANCAP safety rating.
 Triton delivers power, performance, technology and towing capacity, the Triton faces any challenges with ease, on or off road.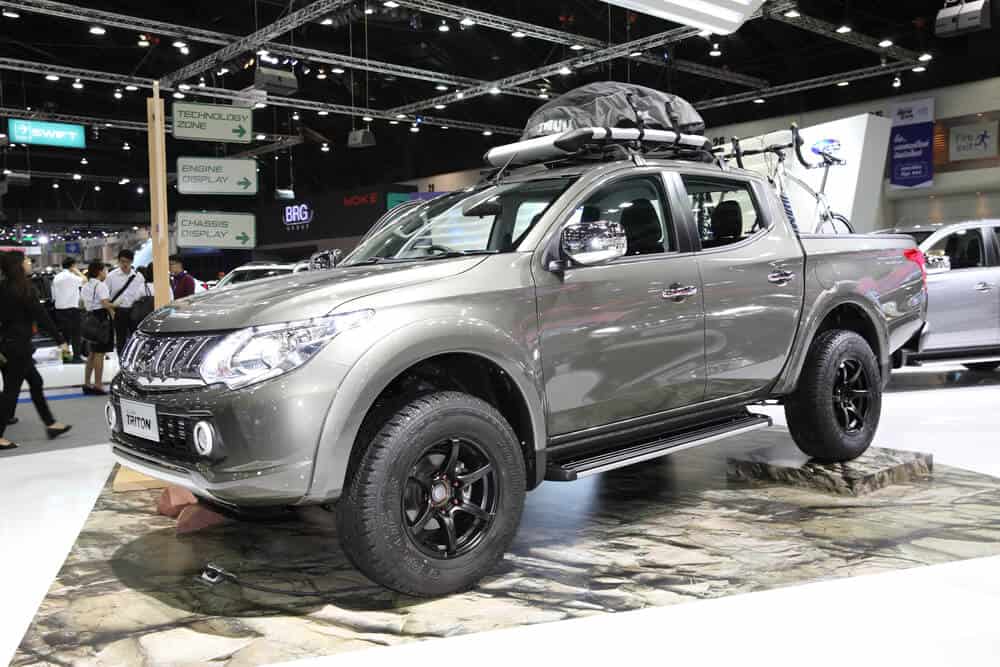 5. The Hyundai i30
A win for the Hyundai i30 at number 5 it is still one of Australia's most popular cars. 
The winner of Australia's Best Car award six times, the i30 has proven itself to be hard to fault and a consistently reliable small car.
The Hyundai i30 comes equipped with a load of stylish features, full LED front lighting, glass sunroof and a sporty interior that includes steering wheel mounted controls. 
The i30 has gained market share in the Australian car market and Hyundai sold over 25,000 cars in 2018.
Safety has long been a priority of Hyundai and the i30 comes with a 5-star ANCAP safety rating.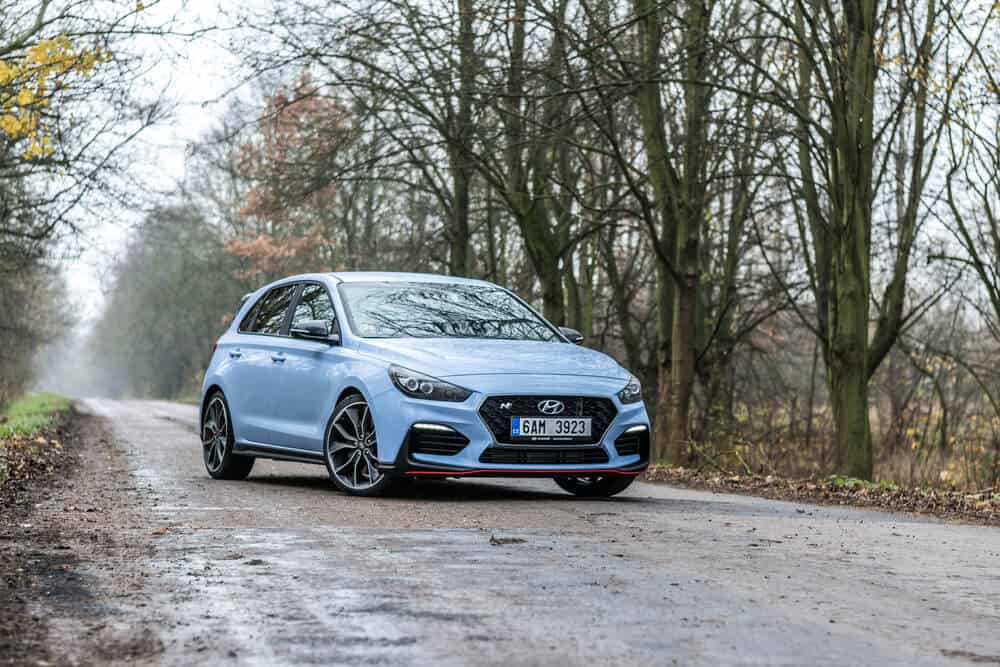 6. The Mazda 3
The Mazda 3 has been a favourite in the Australian market for several years. 
It is great looking combining a stylish and sporty look.
This is an extremely reliable car that comes as a sedan or hatchback.
The Mazda 3 is a stylish vehicle, inside and out.
Mazda 3 has achieved a reputation for reliability, excellent brakes and a great engine and suspension. 
The seats are comfortable and supportive, and offers above-average fuel economy
Mazda 3 sets the benchmark for road handling, with precise steering and a tight turning circle.
To top off these features Mazda 3 comes with a 5-star ANCAP safety rating.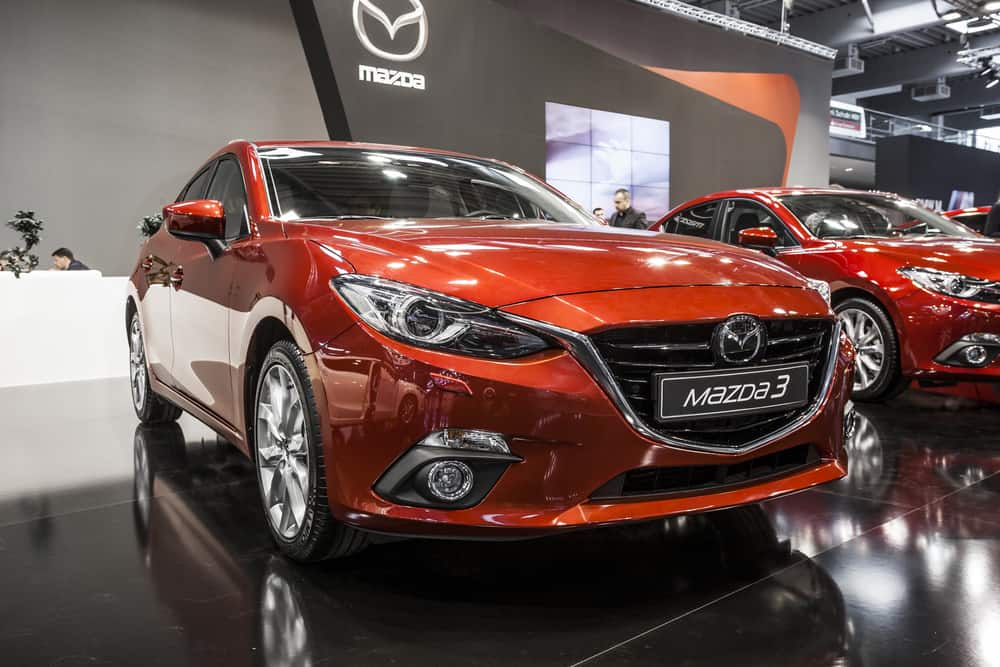 7. The Mazda CX-5
The Mazda CX-5 deserves to be amongst the top ten.
The CX-5 has been Australia's best-selling medium-sized SUV every year since 2012. 
The CX-5 offers a great interior design and is more spacious than it appears from outside the vehicle. 
Mazda CX-5 has great  fuel economy. The handling and performance characteristics are very impressive.
The CX-5 comes with a comprehensive list of safety features, these include Dynamic Stability Control, ABS Brakes, 6 airbags, Emergency Brake Assist and Electronic Brake Force Distribution. 
The CX-5 has fold-down seats, a large boot opening and key less entry. And has a 5-star ANCAP safety rating.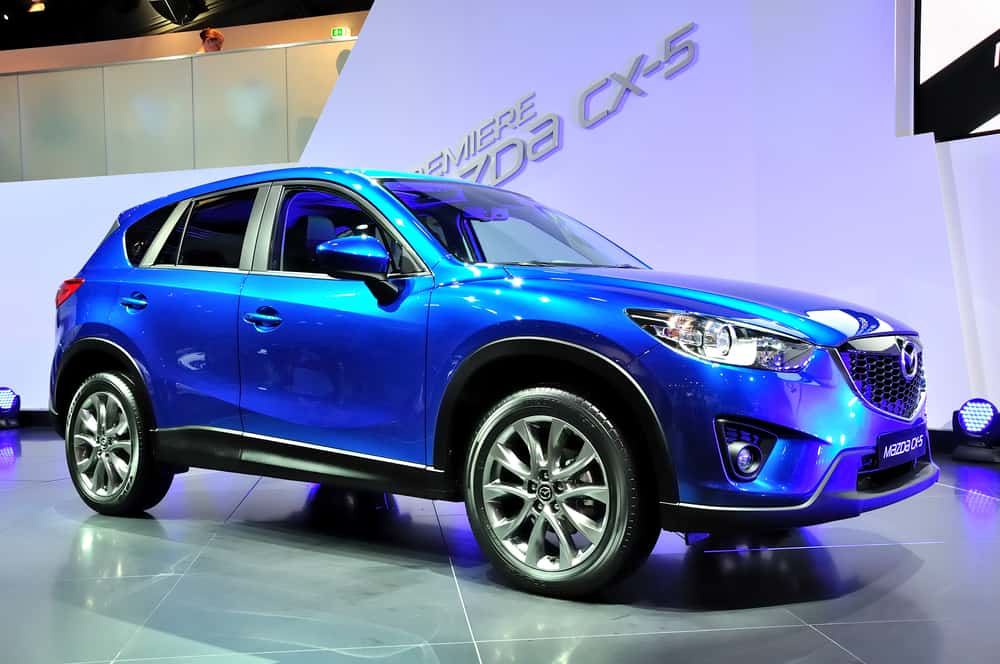 8. The Nissan X-Trail
A newcomer to the top ten list for 2018, the Nissan X-Trail is worthy of its inclusion as it is a solid, reliable mid-sized SUV.
The Nissan X-Trail more than justifies its place on Australia's top ten most popular cars due to value for money and great off-road capabilities.
The X-Trail has a spacious and roomy interior with a stylish finish, great fuel economy and a good safety record. A 5-star ANCAP safety rating.
 X-Trail has the x-factor.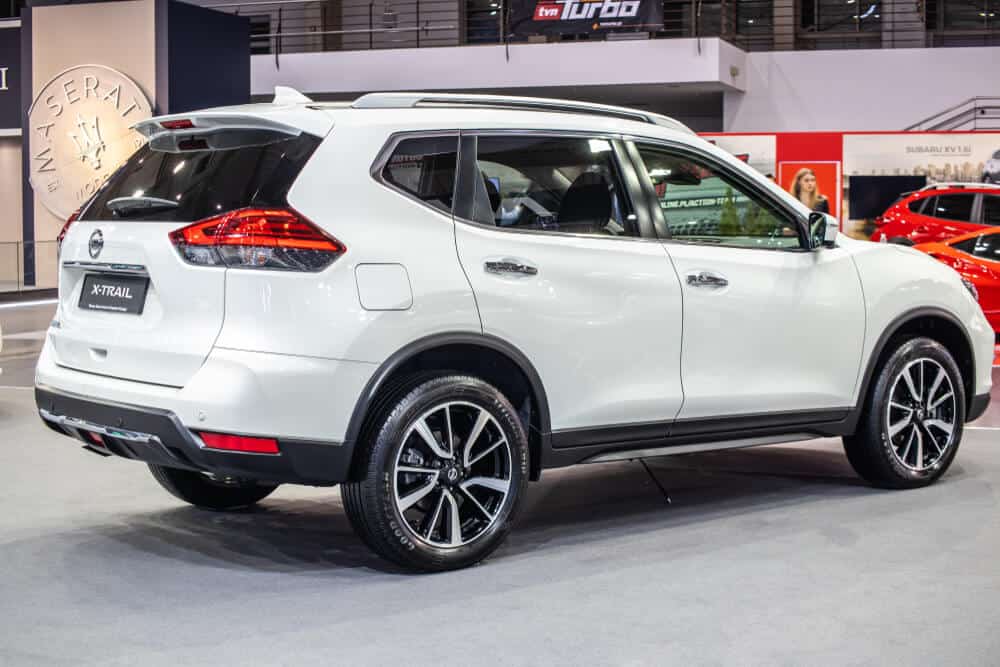 9. The Toyota RAV4
Toyota RAV4 is a popular SUV and is set to become more popular in 2019. 
The RAV4 is Toyota's well deserved third entrant on the top ten list. 
RAV4 has a sleek exterior design, outstanding handling, and top-class safety record.
 Fans of the RAV4 for are in for more good news in 2019, with the 2019 RAV4 update set to become Toyota's first hybrid SUV in Australia. 
Six of the 11 models in the line-up are petrol-electric versions.
The new RAV4 will be the first Toyota in Australia to feature Apple CarPlay and Android Auto smartphone integration.
 Cars delivered before this technology was factory fitted will have the technology "retro-fitted" free of charge at a later date.
  If Toyota can produce enough cars to supply the Australian market, my prediction is that The RAV 4 will climb several places when the number for 2019 are announced. 
The RAV 4 has a 5-star ANCAP safety rating.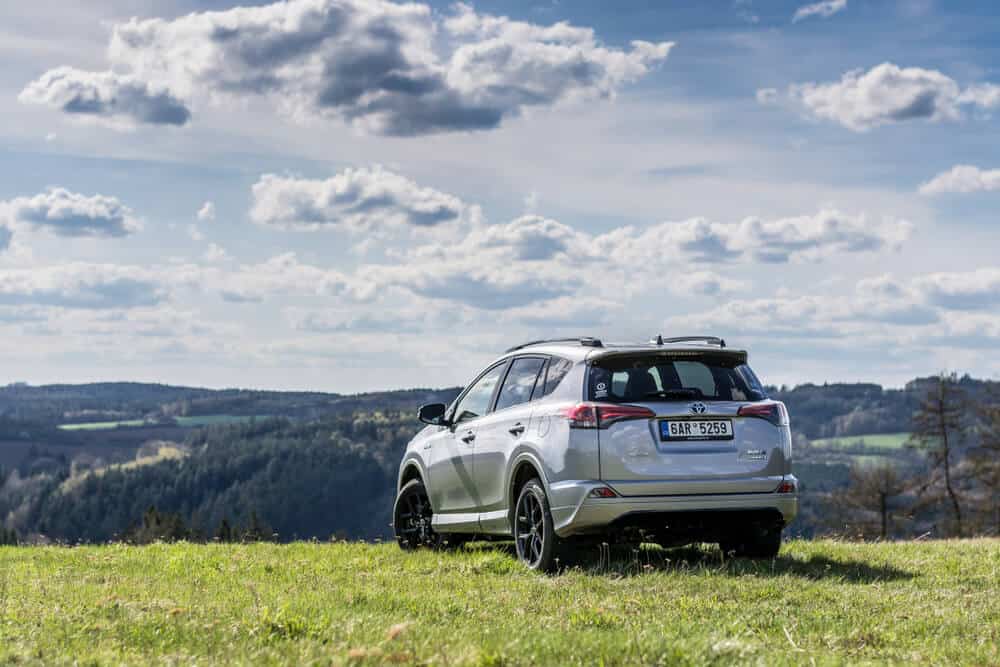 10. The Hyundai Tucson
The Hyundai Tucson is a well-executed all-rounder and is another high-quality medium-sized SUV on the top ten list.
The Tucson features comfort, safety, eye catching design and a long list of other features. 
What sets the Tucson apart from its competitors is its on-road performance, top-notch suspension, a refined engine, reliable steering, a smooth and comfortable ride.
Tucson is a winner with safety, an ANCAP 5-star rating, six airbags (including dual front airbags), front-side and full-length curtain airbags and electronic stability control. 
The Tucson has a large and spacious boot and an ergonomically designed cabin with a spacious glove box.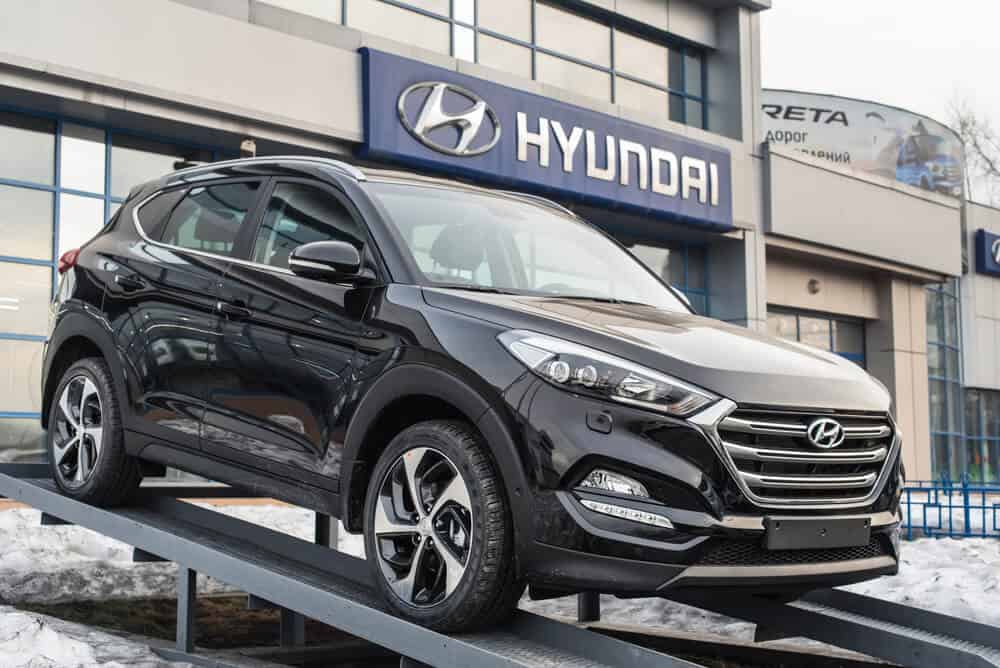 Car Sales By Brand in Australia
Here is a list of the top ten car brands sold in Australia. 
The brands that sell the most vehicles are listed one to 10.
 2018 saw Toyota maintaining its place at the top of the table.
The table also shows Holden's declining share of the local market. 
This table shows figures for the last 3 years. 2015 to 2018.
Into 2019 I would expect Toyota to consolidate its hold on the number one spot.
Mazda should hold onto second spot and Hyundai and Mitsubishi to battle for Third and fourth spot.
My prediction is for Holden to fall further down the ladder and for Nissan and Ford to hotly contest 5th and 6th spot. 
www.wacars.com.au has a great selection of all the top ten cars listed on display.
WA cars offers a free car and pricing service for new and used cars in Perth, Western Australia.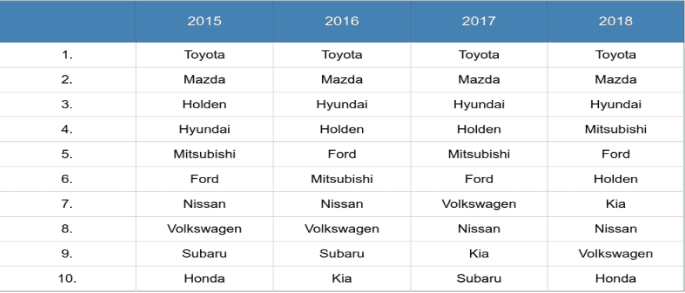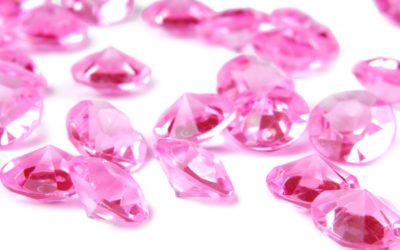 I Want a Special Piece of Jewellery?You don't have to settle for mass produced or production line jewellery. Pieces of beauty, quality and value can be custom designed for a lot less than you may believe. You deserve to have a craftsman created piece of jewellery and...
read more