The thought of managing and helping grow a startup is an exciting thing to look forward to for any business owner. However, it comes with a lot of challenges and obstacles that have made many give up even before they have started. Besides having a clear picture and a solid business plan, it's important to secure the funds to back all of your ideas up. The capital that your startup has can mean the difference between success and failure.
Although not easy, getting the funding you need is possible, provided you are knowledgeable enough to know how. Having a startup loan can give you the cash you need to improve, grow and push the extent of your business towards a better future.
What Type of Startup Loan Would Be Suitable for My Needs?
It can be very hard for a company in its early stages to get the business loans they need from a bank because of its lack of trading history. The good news is that there are external funding opportunities that you can acquire which may also be much easier to secure.
It's possible for your business to qualify for a secured loan, merchant cash advance, asset finance, invoice finance or even startup loans that are backed by the government. Most of these products also require collateral which can come in the form of equipment, vehicles or property. This means that the agency who decided to fund your company can repossess them in case you default.
There's also the choice of getting an unsecured finance solution if you don't have the assets or you simply want to avoid risking them. The best advice that you should follow at this point is to understand fully how these loan products work and see which one can benefit you the most.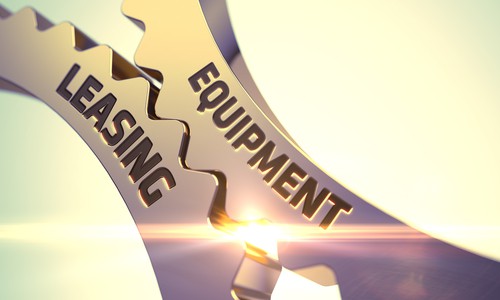 What Can I Do with a Startup Loan?
As a business that's just starting out, there are many possibilities and opportunities that open up once you have the necessary money on hand. And one of the great things about a startup loan is that many of its products don't come with usage restrictions. This basically means that you are free to use the funds you get in whatever aspect of your company.
Some examples of what you could use this kind of loan for can be in expanding your range of assets, getting new machinery, or by just getting a fresh cash injection to begin a new business project. Startup loans from a reliable provider can also be customised according to your needs. Keep in mind however that choosing a government-backed loan may come with their own conditions with the usage of these funds.
How Can I Repay a Startup Loan?
Most of these loan products are slowly paid over time based on the fixed monthly repayments that you and the lender agreed beforehand. However, it's also possible to get other types of repayment schemes which will still be dependent on the startup loan you've chosen.
You can choose to get a flexible monthly repayment, deferred payment or unpaid invoice solution if you wish. When you apply for business loans intended for your startup, you can negotiate a deal that will take into account the way your business works and a repayment scheme that is suitable for you. Again, it's important that you know how these loan products work before you commit to one of them.
Are You Thinking of Getting a Startup Loan Now?
Despite being an exhilarating time in the development of your business, supervising a startup has its rewards and frustrations that come with it. You also know that in order to make the most out of your business, you will need the right amount of funds to get you there.
It's easy to think that going for a local bank to get support for your startup is a good idea and it might well be. But if you don't have a well-developed business history to show them, many might reject your application and thus cause you more heartache.
What you can do instead is to check out other opportunities for funding to get the cash needed to break boundaries. One of the best ways you can do so is by considering a startup loan. There may be many products for you to choose from so it's best that you get help from a reputable lender who can show you the ropes.
At Loans 123, we've got a variety of commercial loans that you can benefit from today to help your startup. Why don't you contact us now so we can set an appointment to discuss the unique needs of your company? Let's get started!